Hi there!
I keep on having this sign when trying to get image on the IPCs..

I recently upgraded mi ubiquiti antenas system for a new one.
I changed a couple of old rocket m5 for new rocket lite antennas and some nano station and nano loco for LAP GPS and LB 5 AC.
I the network I have a Dahua NVR that was working fine until I changed the antennas.
My system looks like this: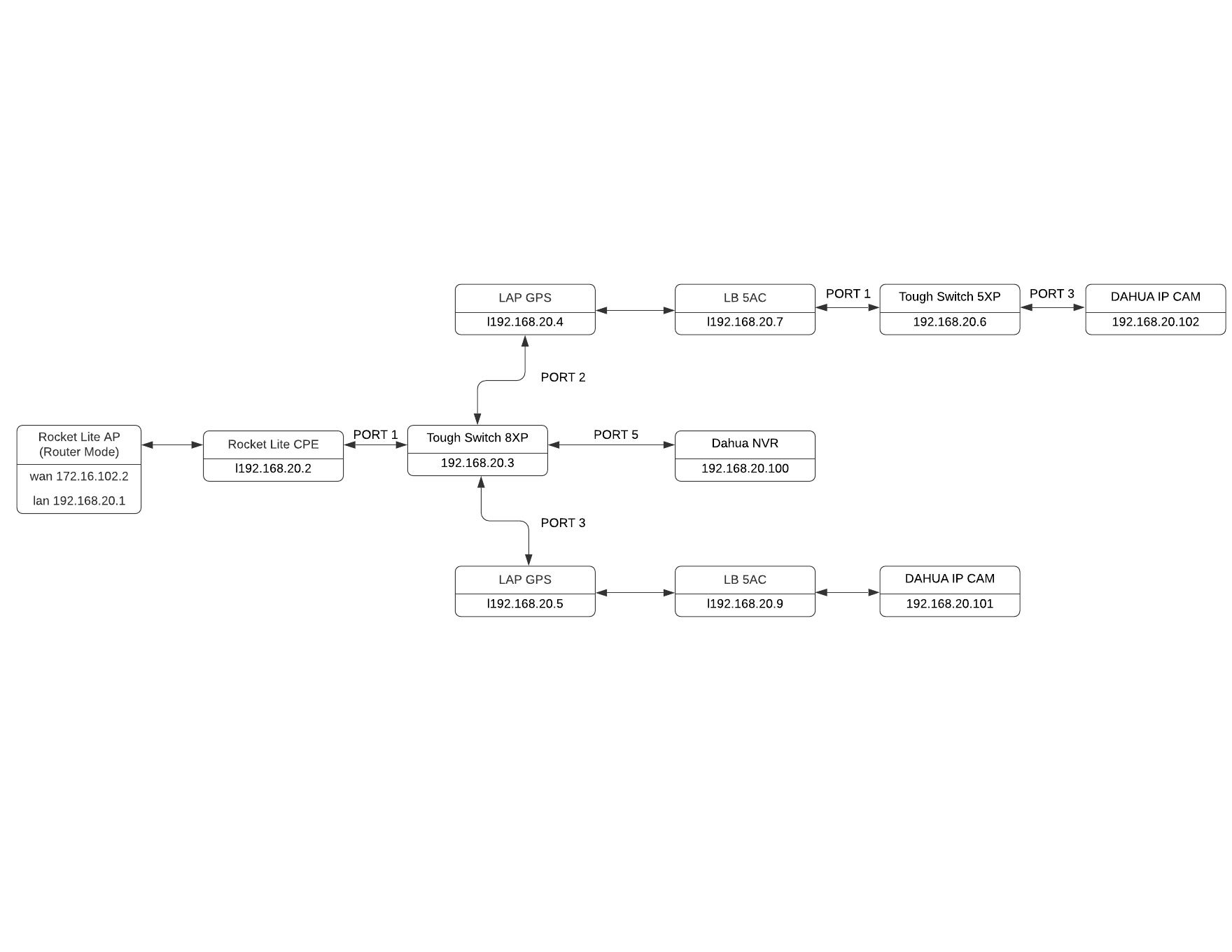 All ap and cpe are in simple bridge mode. Everithing with static IPs. Gatway and DNS on all of them point to 192.168.20.1
My Dahua NVR that before the change was able to resolve the UDnP Port Mapping is not able now and I can't see the cameras image (although the NVR is capable of find them and adopt them).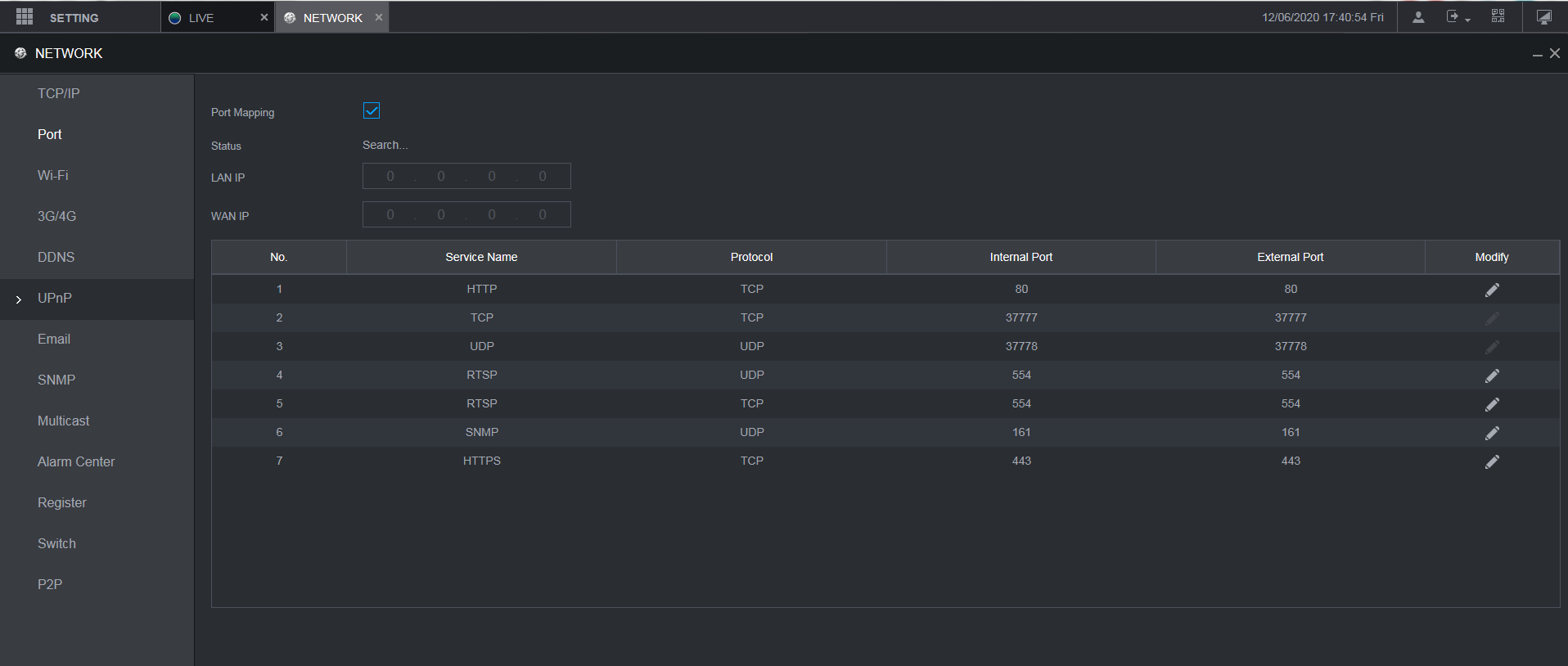 Any suggestion on how to resolve this problem so that the NVR would be able to solve the port mapping?
Here is a screenshot of the router config: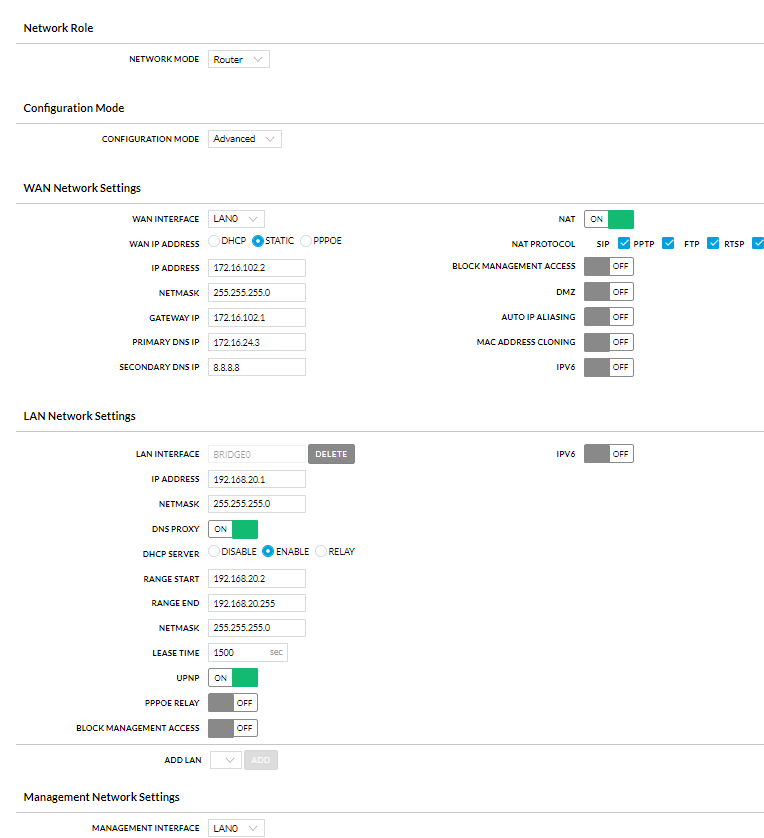 Thanks for your help!
Cheers!