Hi all i hope your all staying safe and well,
I've purchased a M 7. i'm just waiting for it to arrive i know it may be a few weeks but no worries. anyway before it come's i have a couple of questions some of you may know the answers to. i'm sure you will. i have a Dahua SD42212T-HN. I have it powered using the 24v power block. so the M7 comes with a splitter cable 1 goes to the camera 24v power and 1 to the mic cables. so the 24v 1 nothing to do except plugin .. but will i need to reduce down the cable going to the mic cables from 24v to 12v. . and also would it be a good idea to put some type of muffler on the mic pickup to reduce wind noise. as anyone setup this type of mic and is they any pictures of the wiring setup. if i need a 24v to 12v reducer wiil this one from ebay be ok .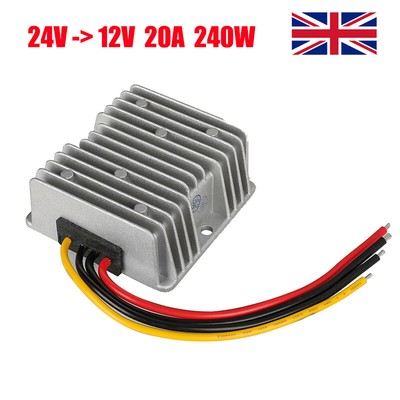 Output Current: 20A 240W. DC 24V to 12V step-down converter. 1 x DC 24V to 12V step-down converter. Power Model: XW-24-12-240W. we will try our best to solve the problem asap.Your satisfactory is our goal.