If you have access to a Remote BI server and would like to display one or more cams on your Local BI server, this works. I am not promoting port forwarding here so make your own accommodation for VPN.
Create a new cam on Local BI server as follows:
http: = "Remote-BI-Server WAN IP or
DDNS
Hostname:XX" (XX = Remote BI Server Port)
The "user" is a user on the Remote BI Server as is that user's "Password".
Choose "Generic" and "Raw H.264"
Path = "/h264/CamX/temp.h264" (CamX = Short Name of cam on Remote BI server)
The image below reinforces or clarifies the above instructions. On your Local BI server you can set up Alerts, Motion Detection, etc. for that Remote camera as you would for any other Local camera.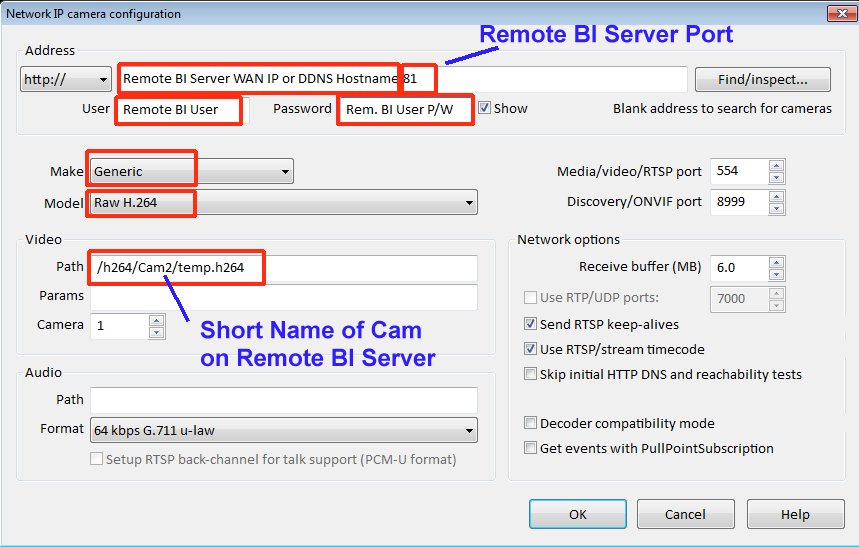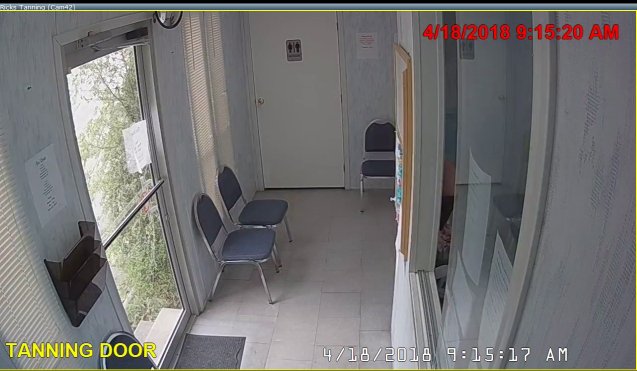 EDIT: To clarify, the above image with overlay "TANNING DOOR" is displayed on my local BI server; the camera and the remote BI server that it is networked to is at a place of business 20 miles away.
You can set up motion zones and alerts for the remote camera on your local BI server to operate like one of your local cameras.
Last edited: