Yesterday I installed a construction site camera for a local contractor. The construction site has no close power yet and no internet. So, the camera was set up to trigger on motion and record video and still images to a internal micro SD card. The camera is a Dahua N45DB7Z mounted at about 15' up the pole.
This is a temporary installation and will be removed at completion of the house.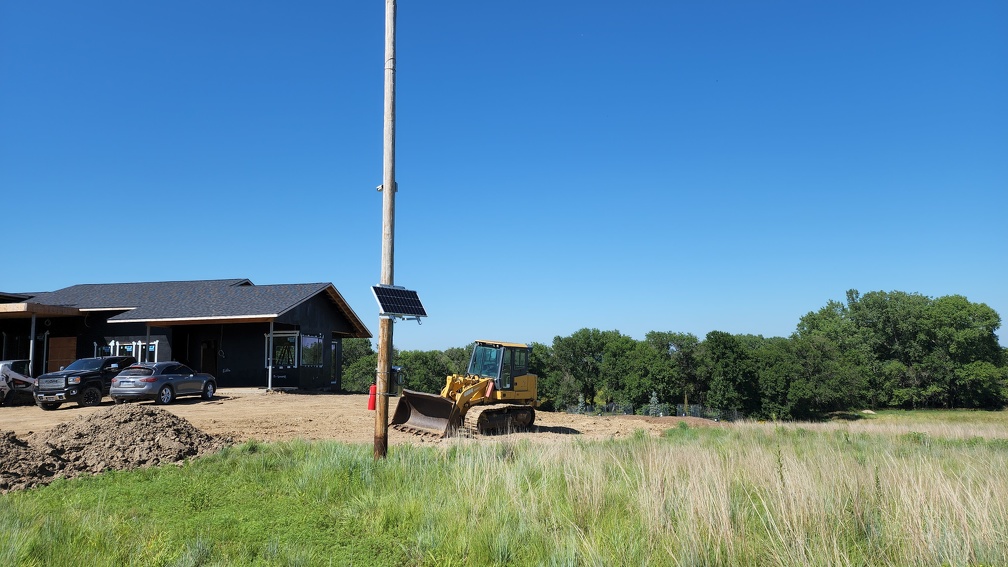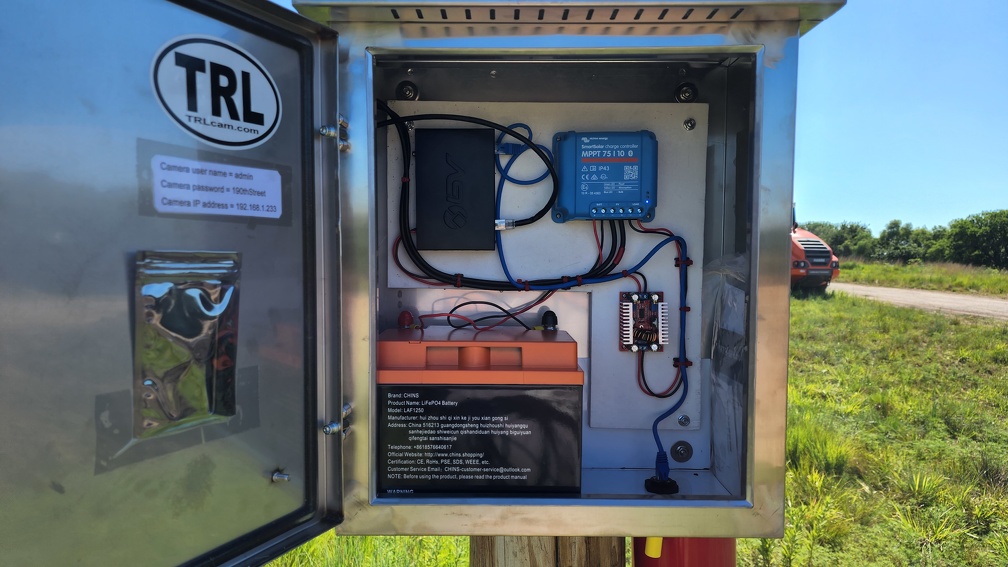 In the equipment housing is a Victron MPPT solar charge controller, a POE switch, a 12vdc to 48vdc converter and a 50Ah lithium battery. On the bottom of the housing is a weatherproof ethernet connector. The contractor can plug his laptop into the connector and download the images and videos.
The housing is stainless steel and available from Amazon. The is the first time I have used this housing. It's a perfect size for this but the gauge of stainless could be a little heavier. The solar panel is from Renogy and rated at 100 watts of power.