Need some help please.
been struggling with this even after going through the manual etc.
I have set up a day and night profile that is turned on/off by homeassistant automation/keyfob/phone app widgets.
I want to set up another profile just for the interior cameras to turn on when I am out. So when leaving I just hit a widget button on my phone from home assistant (where I can push a
blue Iris
profile with the the integration).
I have tried setting up a profile for inside cameras but it still overides all of the cameras.
For example, right now I have this schedule for the exterior cams. Overrides global schedule ticked.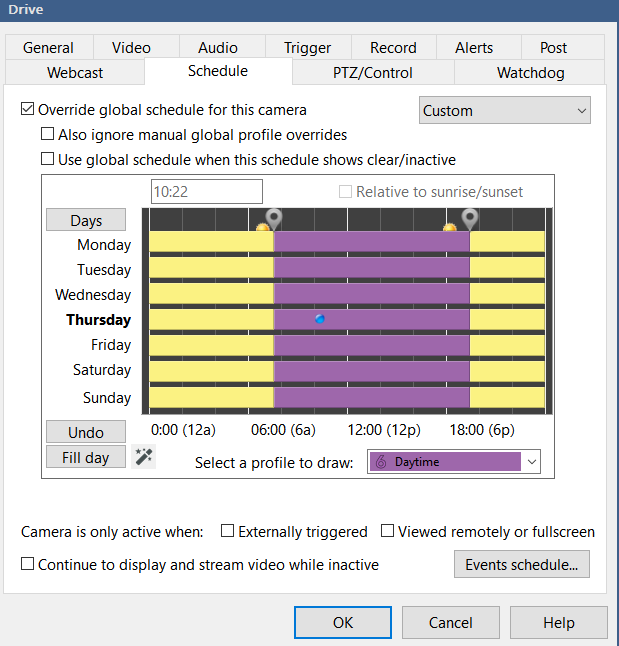 Gets confusing when dealing with multiple schedules/profiles for different cams.