Joined

Oct 20, 2017
Messages

415
Reaction score

754
Location
I'm still learning BI, 5.4.9.18/64, so apologies if this is newbie question.
I have my cameras set up for
Continuous
recording, and I have what I think are fairly sensitive
Trigger
setups: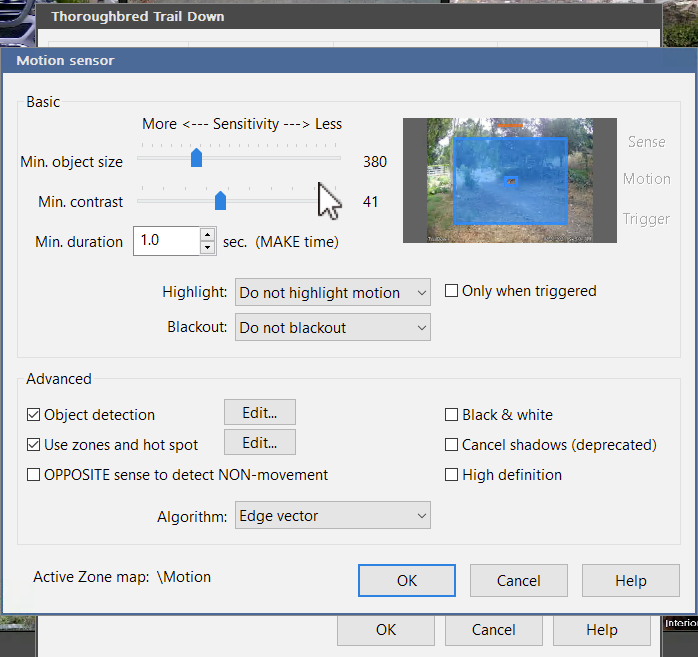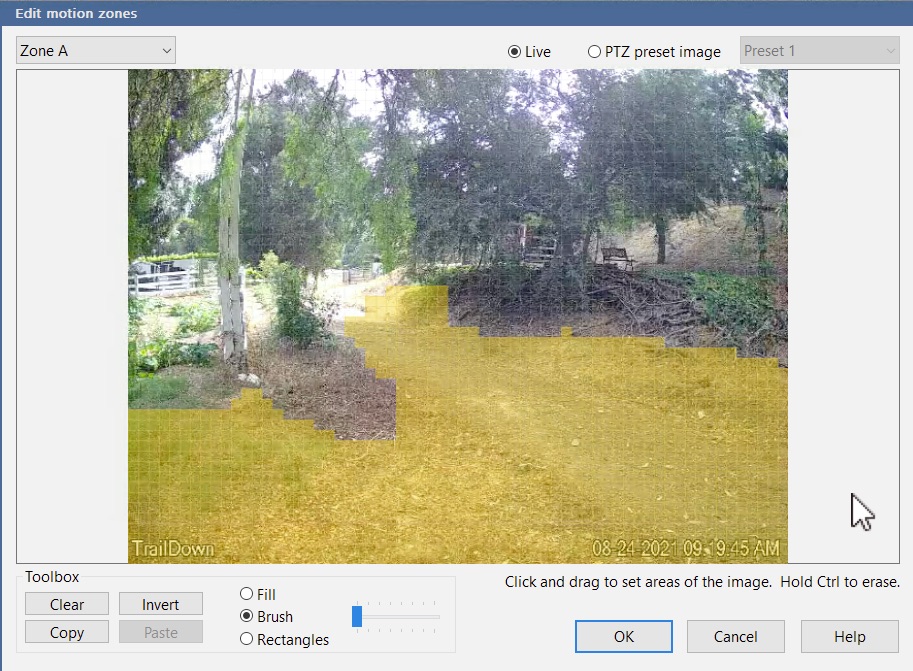 But BI didn't detect this coyote, right in the middle of my frame. He traveled from the upper left corner to the lower right corner of the
Motion Zone
over a span of about 5 seconds. There is a trigger at 6:20, but it's for a different camera that's 100' away.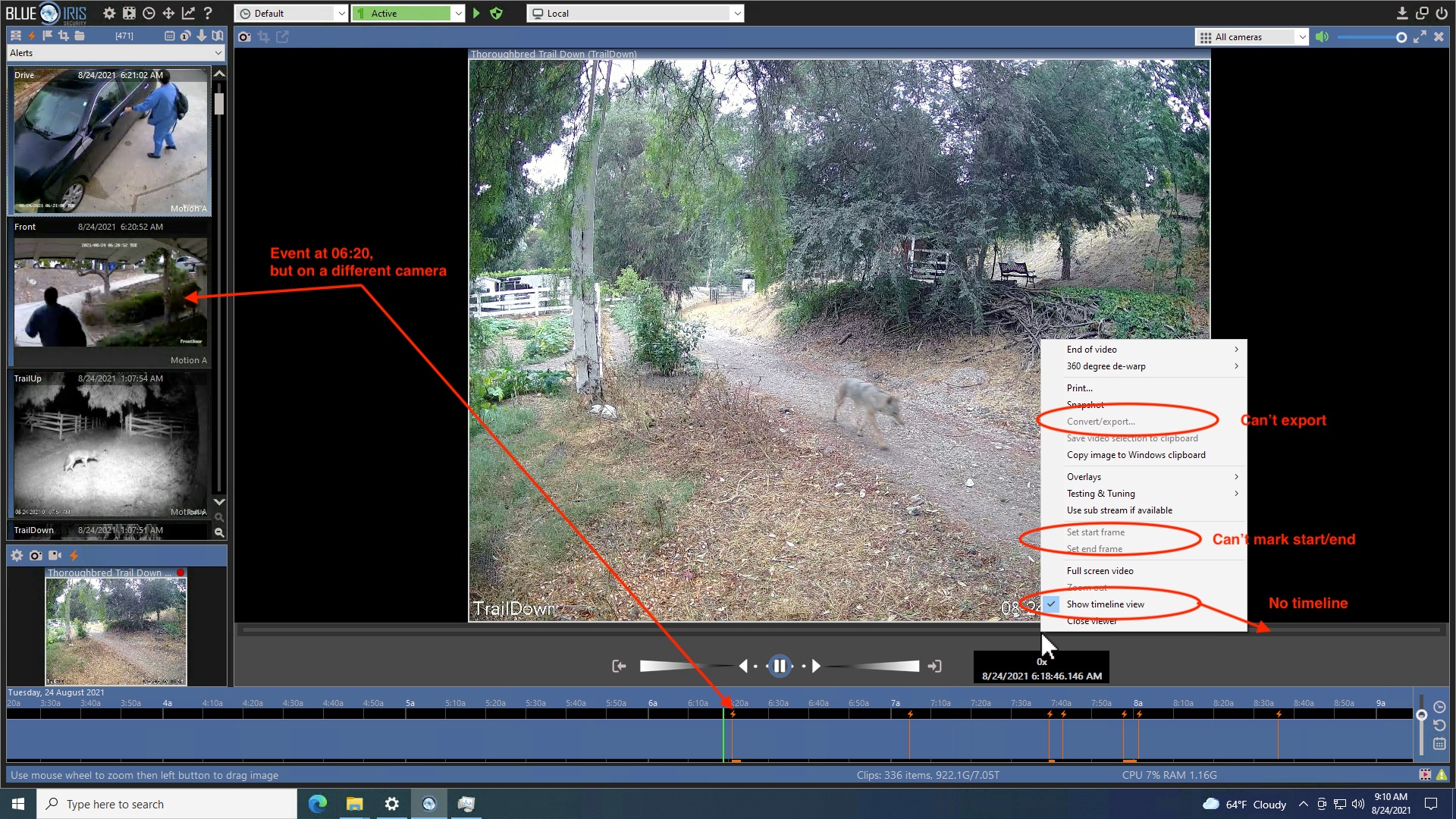 The in-camera detection picked up Mr. Coyote on the adjacent camera, e.g. the "
Trail Up
" camera, which is how I knew to look or this piece of video, but this camera,
Trail Down
, did not trigger. But I have
Continuous
recording, so I should be able to download the video.
But for some reason, I can't. The video plays, so obviously it's there on the disk, but the
Timeline
[
Scrubber
] isn't there, despite
Show timeline
view being checked, and I can't
Set Start Frame
or
Set End Frame
, so I can't
Convert/export
.
Am I in the wrong viewing mode to be able to
Convert/export
video? How do I get to the correct mode? I was able to download video from a different, non-trigger time, on this same camera, around 01:18, but in that Timeline view, the
scrollbar
Scrubber
only goes out to around 01:29.
Thanks!
edit: changed
Timeline
to
Scrubber
, which is the UI element that's missing.
Last edited: