Joined

Dec 6, 2014
Messages

3,058
Reaction score

12,443
Location
The older I get, the less I like change. Then Microsoft has to F with everything to "improve" it. Improve? My ass.
Has anyone ever heard of the "
Hawthorne effect
"? In searching for the optimal conditions for factory work, researchers discovered that morale improved and workers had a more positive view of the workplace when the workers believed they were being given attention and listened to. They changed the factory lighting to brighter lights--- production went UP.... then it tapered off and feel back to previous levels. They changed the factory lighting again to dimmer lights--- production skyrocketed again, then slowly tapered off over many weeks. The LIGHTING isn't what changed anything, it was the perception that the change in lighting represented management attention to the comfort of workers.
MS seems to be on the "change for the sake of change" bandwagon. I don't need my computer to look like a goddam Mac. </CrankyOldMan>
My new laptop comes on Thursday, preloaded with Win11. How many of you are tweaking it to look/act like win10? Apparently there are a lot of apps (to buy) to make this happen.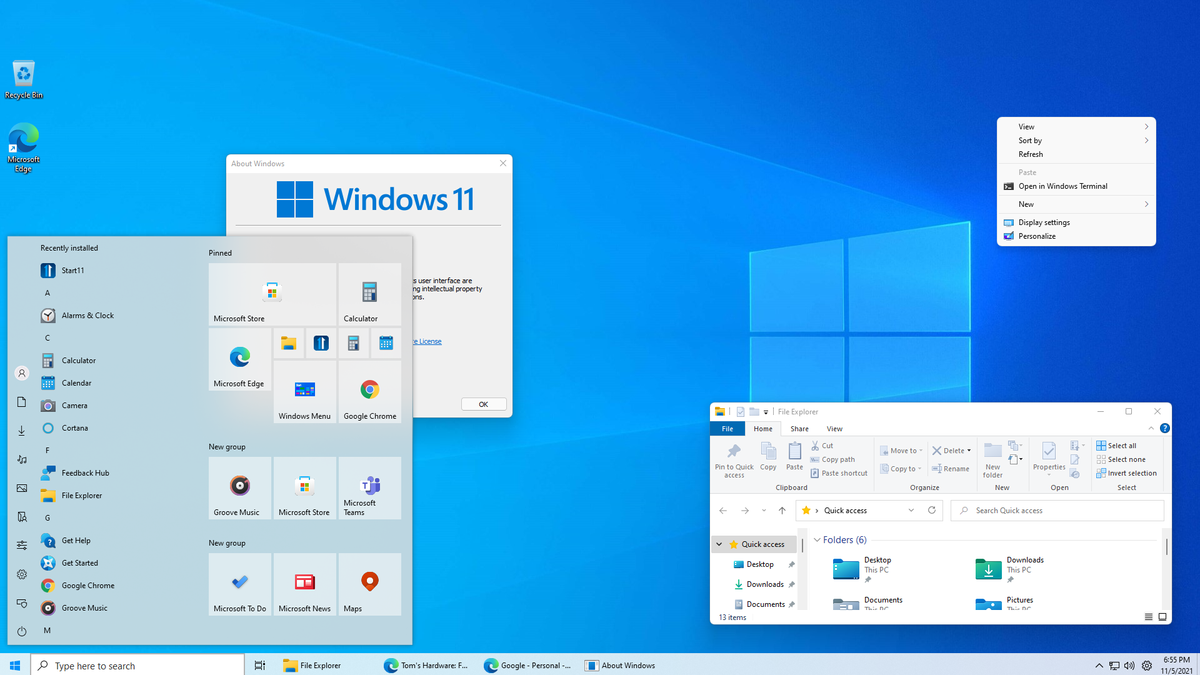 Run the new OS, but with the look and feel of Windows 10.
www.tomshardware.com