Joined

May 25, 2021
Messages

7
Reaction score

1
Location
Hi Everyone... long time listener, first time caller.
I have
Blue Iris
/ DeepStack setup currently with four cameras - 3 of them are Lorex E892AB and the fourth is a Dahua IPC-HDW2831TM-AS-S2. Main Streams for all four are 4k/15 and substreams are 704x480/15 with I-frame intervals of 15.
They all are arranged along the front of my house, with overlapping views of the front yard and the full street.
Below are the four views
(the blocked out area on each is a mailbox which DeepStack constantly IDs as a person with over 80% confidence - I'm open to suggestions as to fixing this as well)
: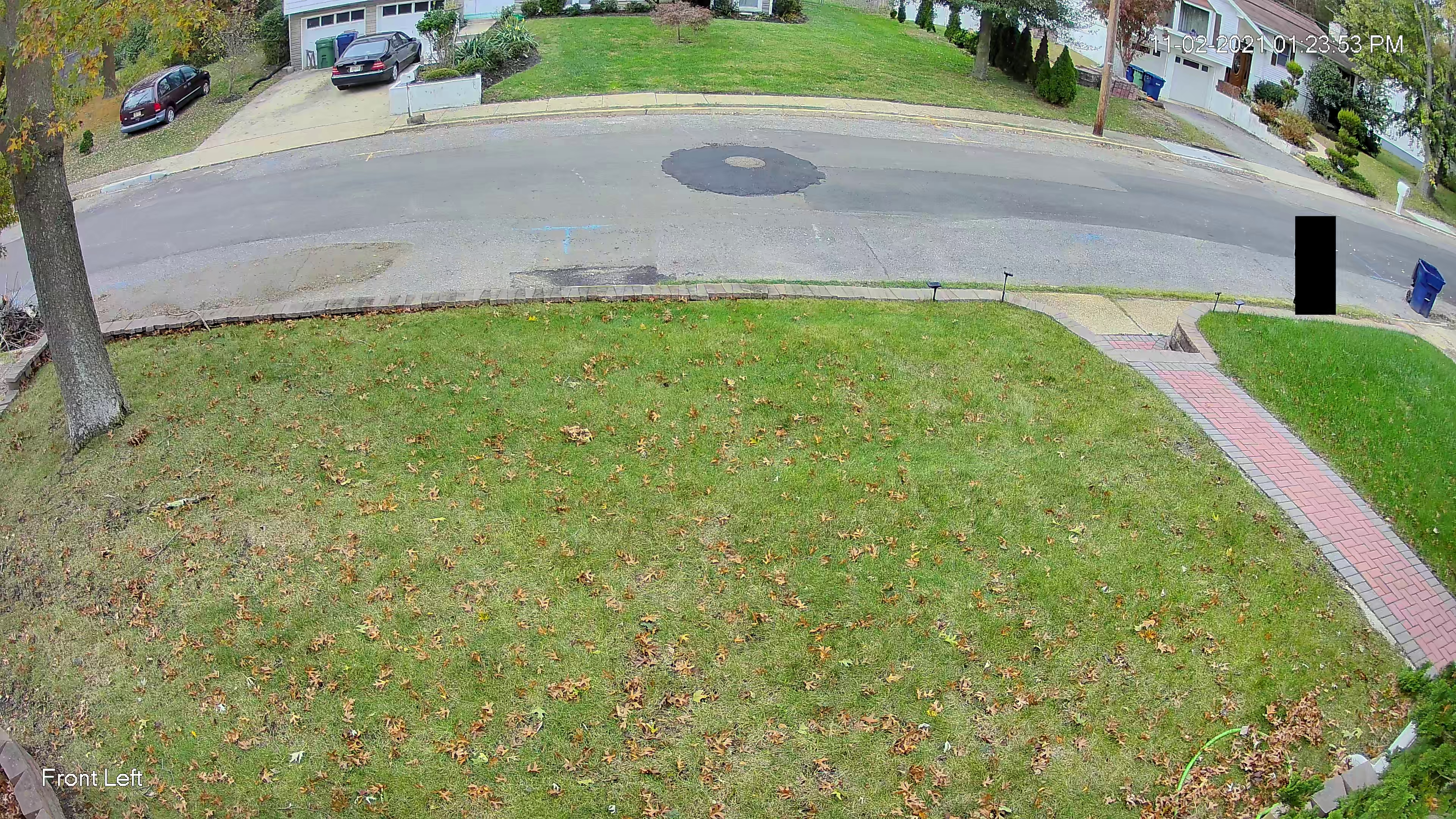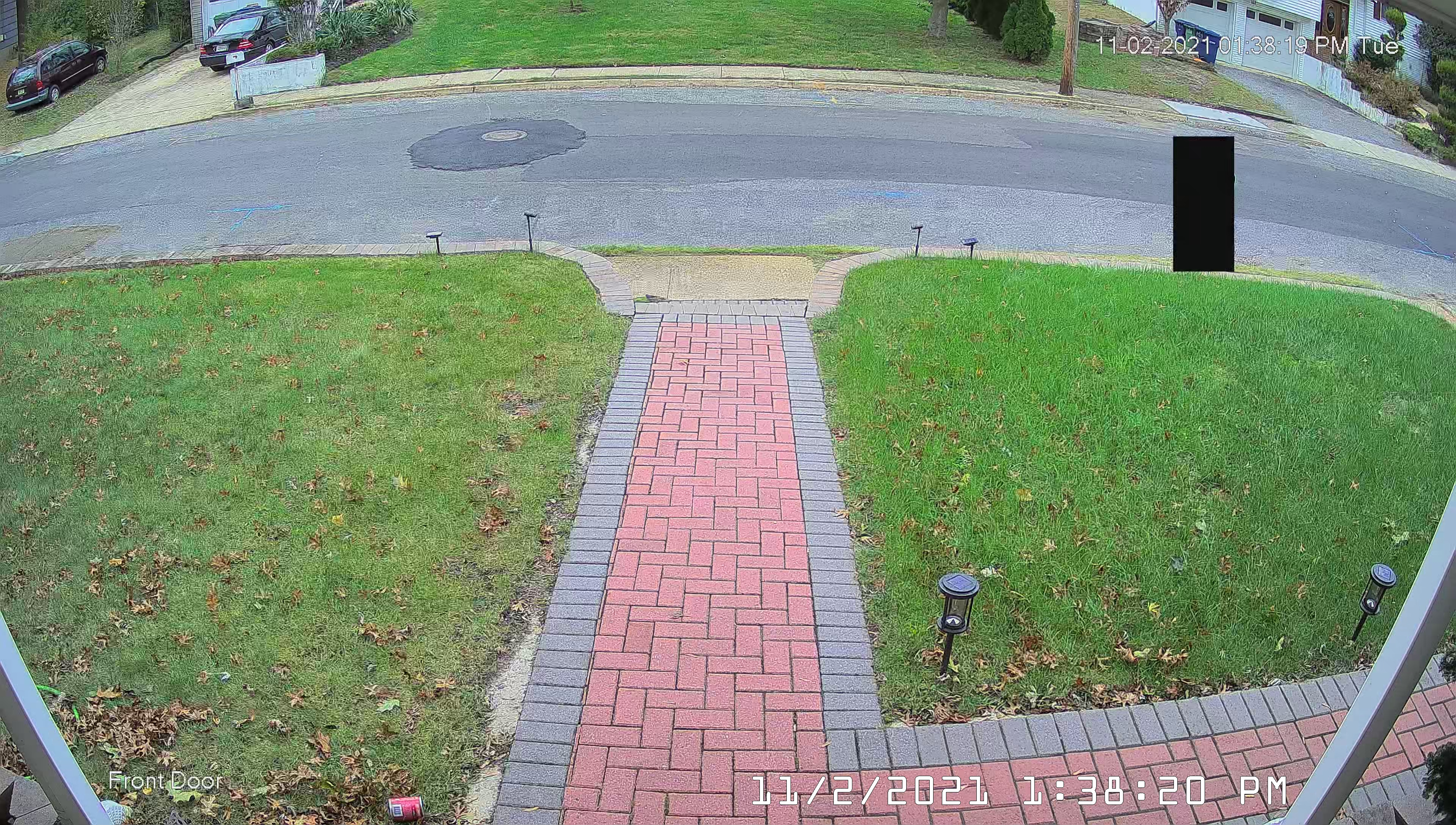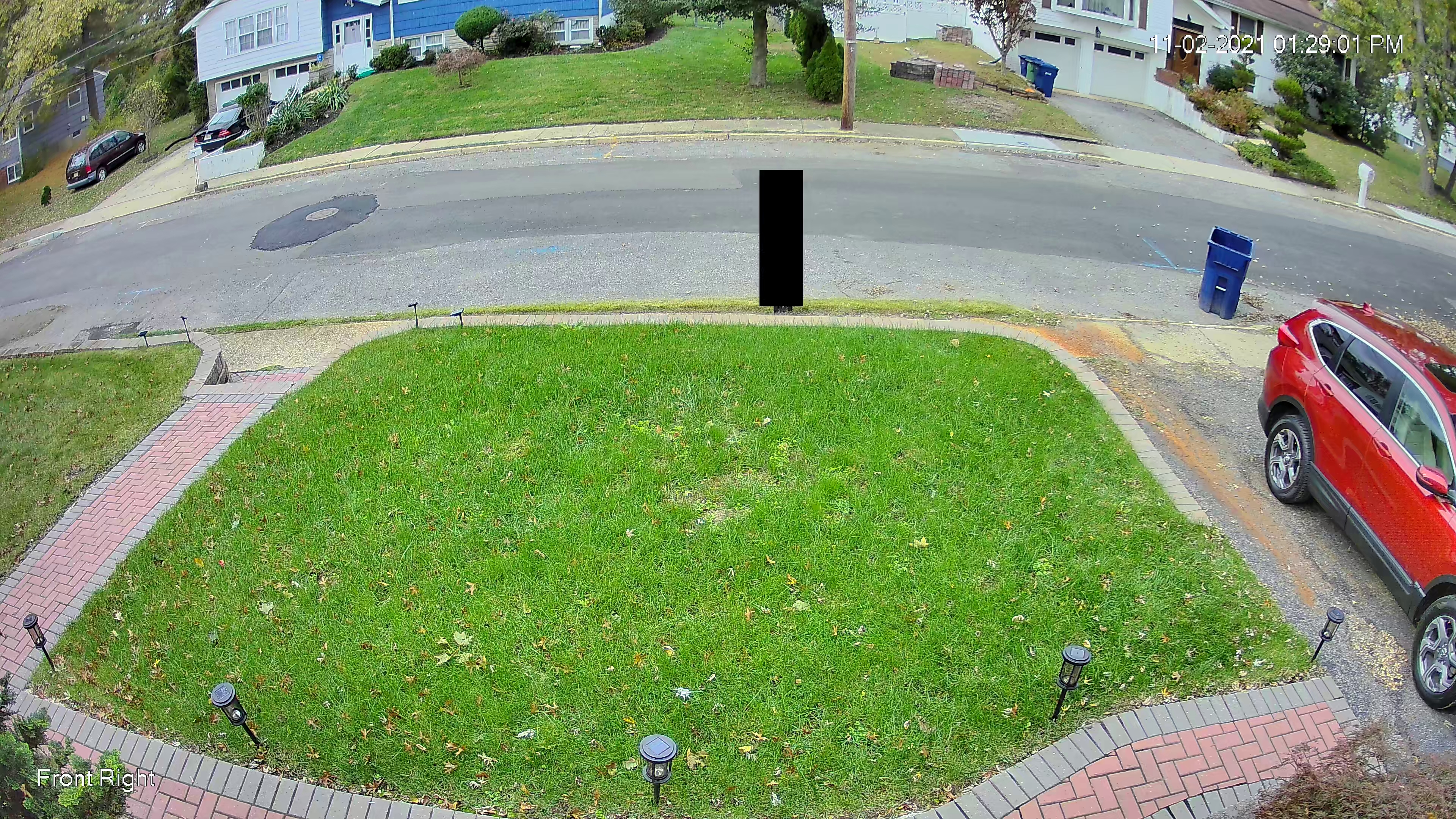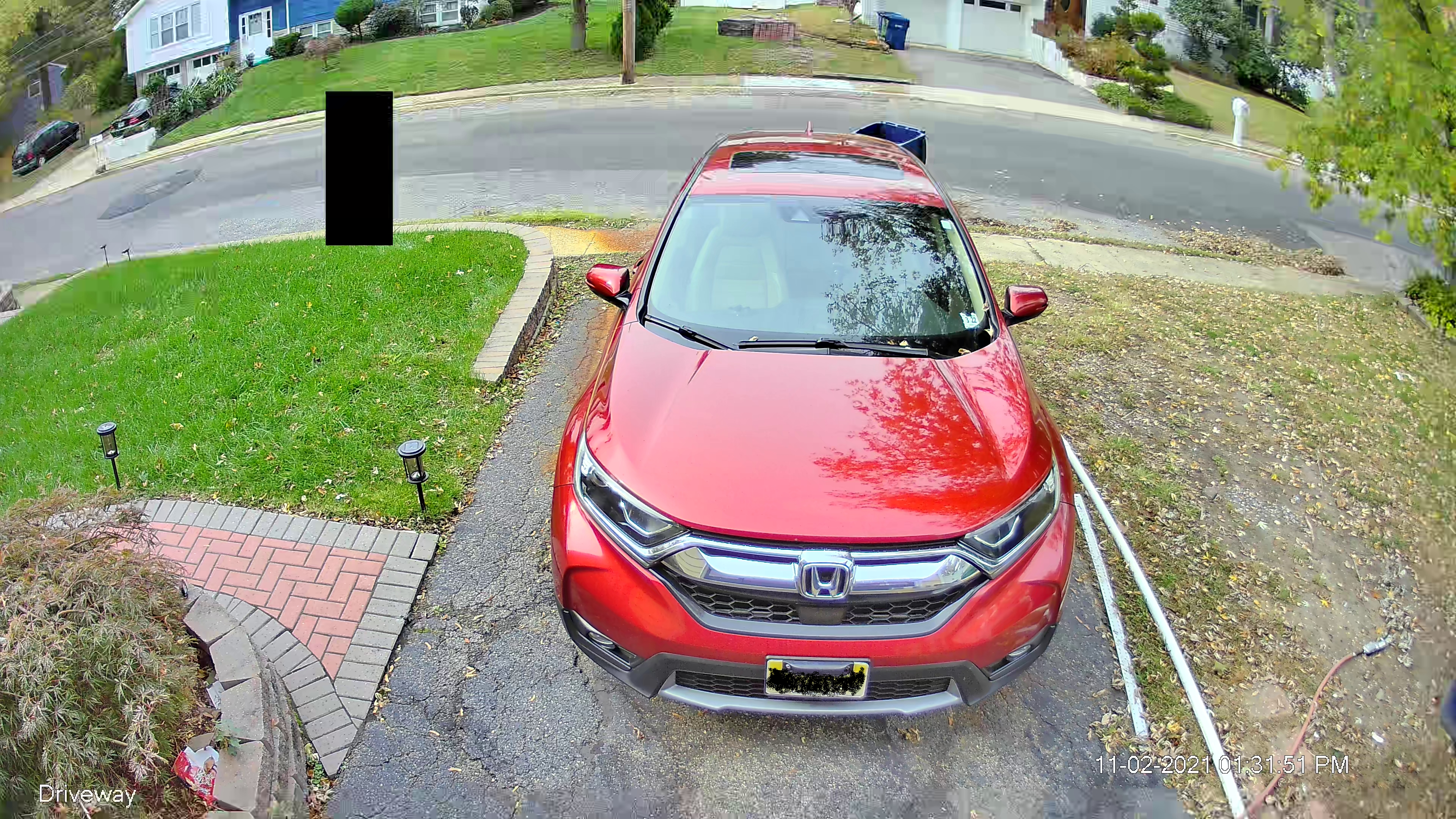 Here is what I am trying to alert for:
Any vehicles that are moving too slow to be considered reasonable in either direction - it takes about 2 1/2 seconds normally to pass from the beginning of camera 1's view to the end of camera 4's.
Any vehicles that drive into frame and stop in front of the house - either side of the street.
Movement on the property itself of any speed. Originally I used a make time of 3 seconds for motion detection because I figured that would handle the above points. Then I missed some beautiful deer that ran across all four frames in less than 2 seconds.
Alerts for people coming up the front walk as early as possible. I don't have a doorbell camera yet and the camera pointing down the walk is mounted directly above the door - people can get under its view. So early warning allows me to ID them before I decide if I need to leave my home office and come upstairs to answer the door.
Here is what I have tried
(so far):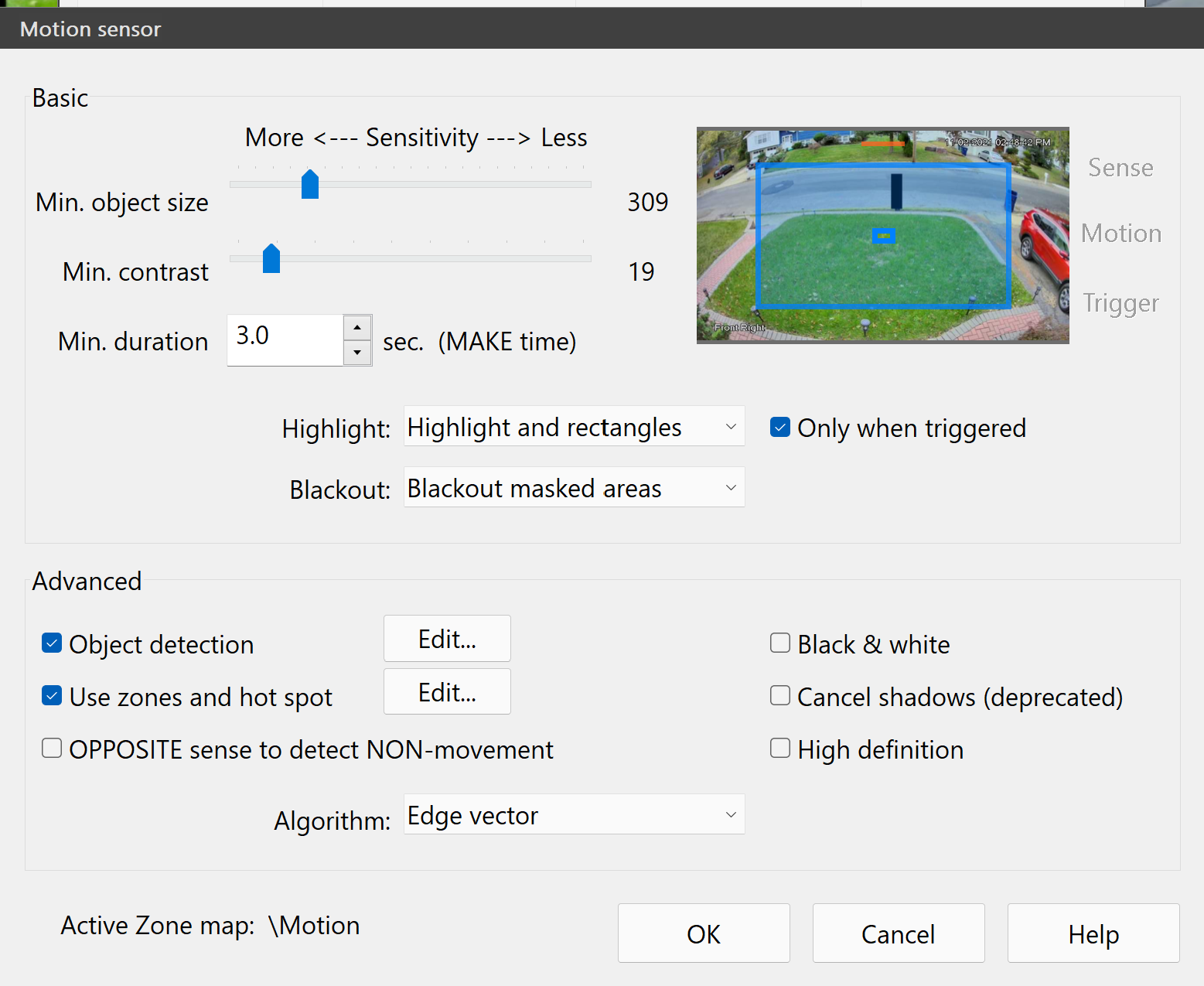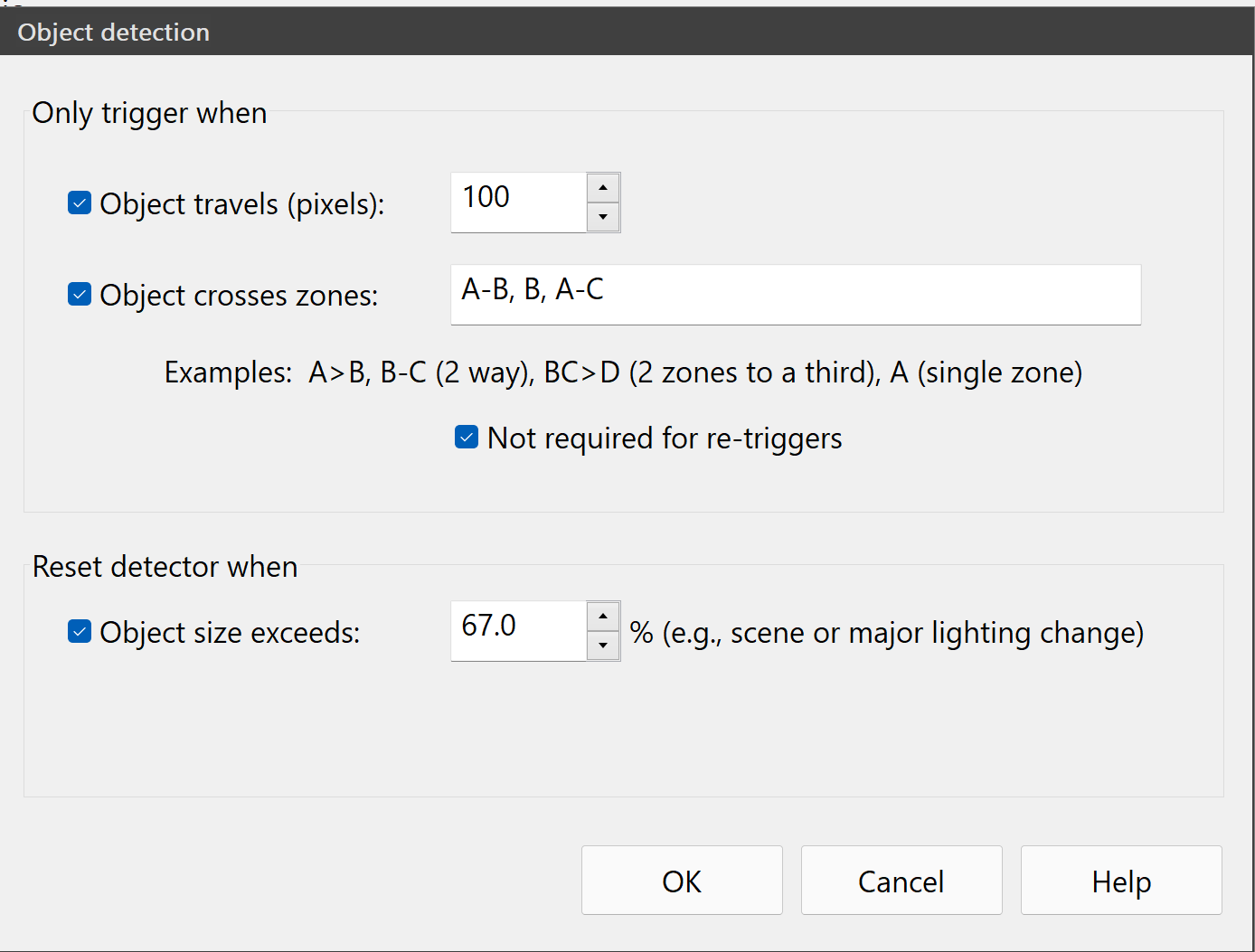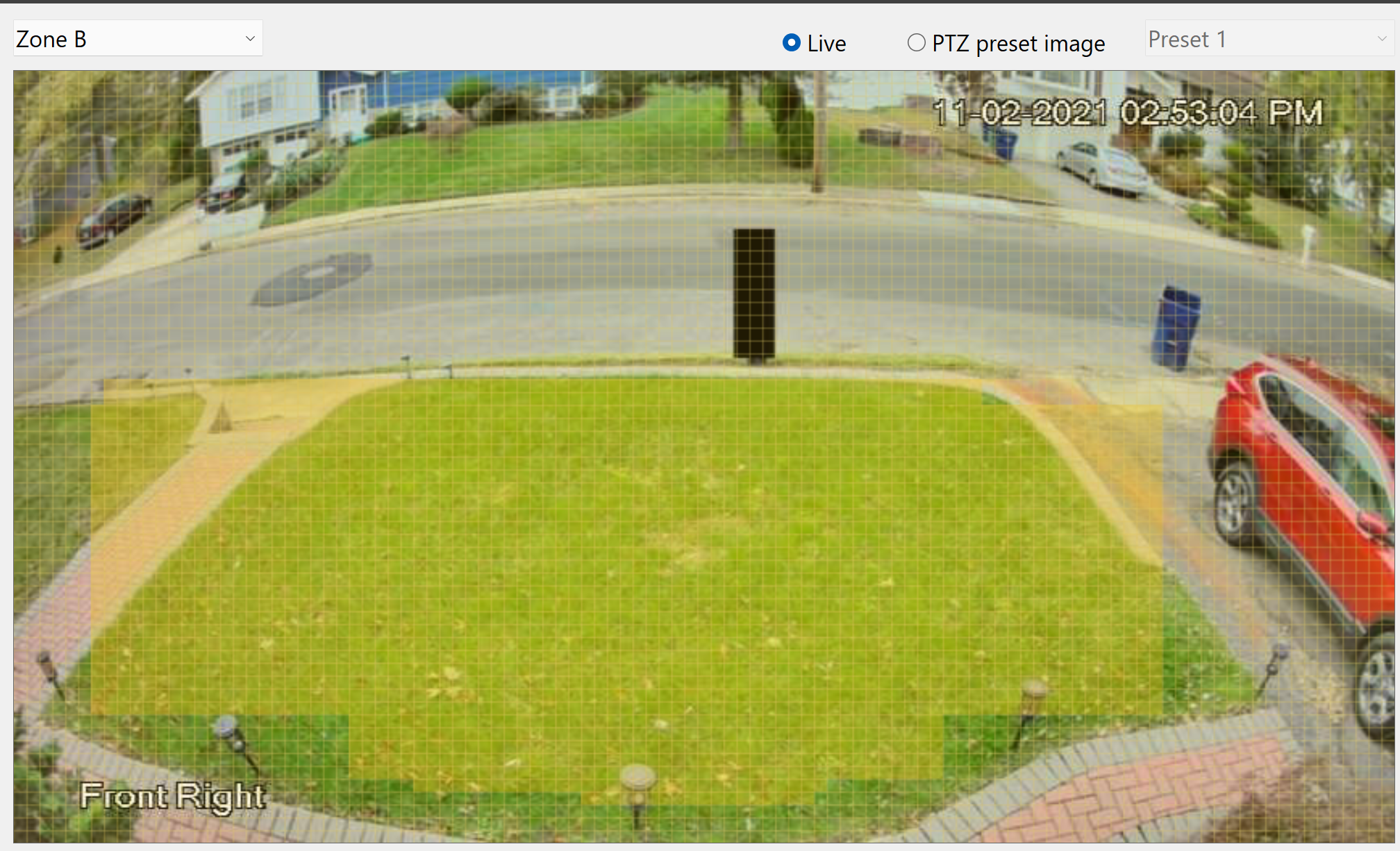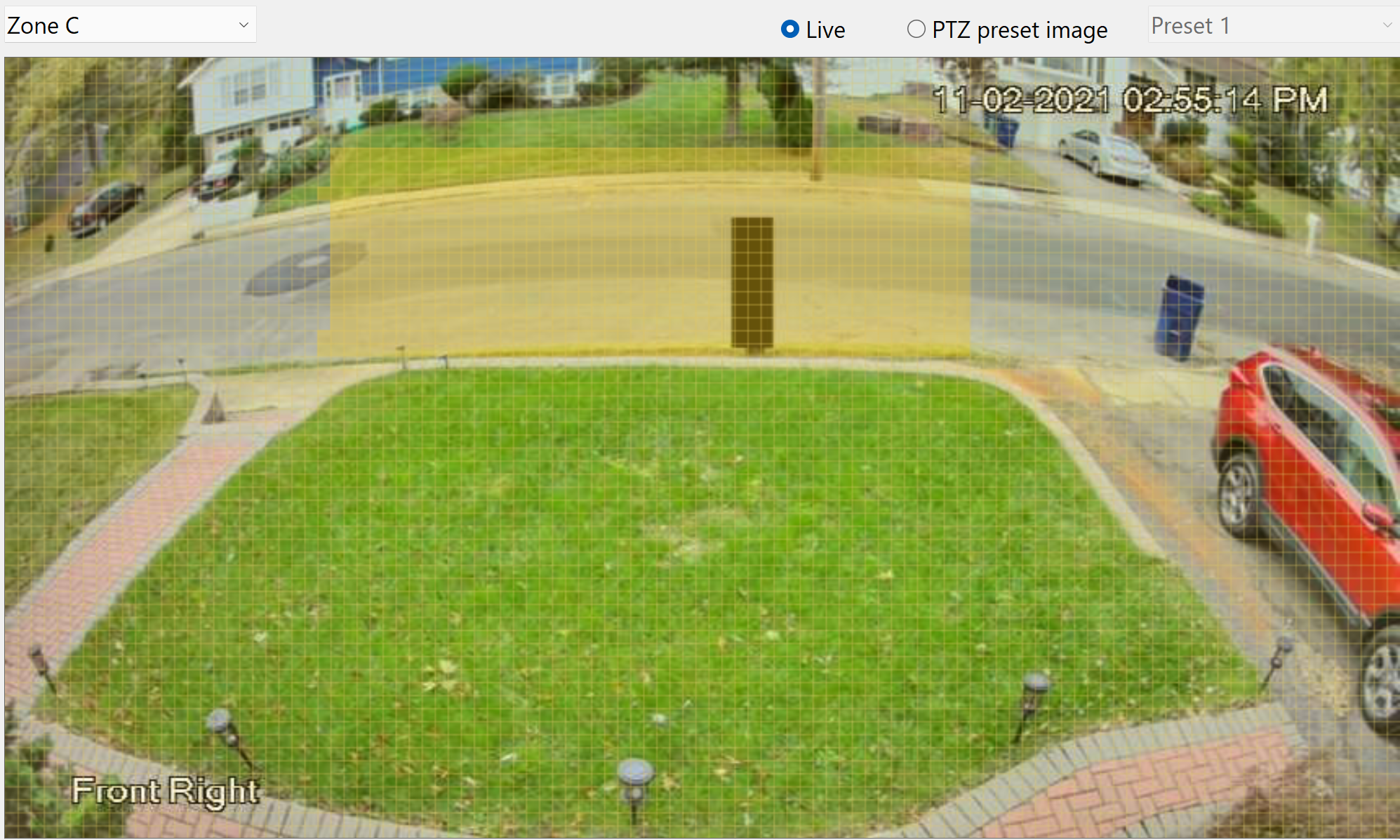 All of the cameras have the same basic setup for motion and zones:
Zone A is the entire frame
Zone B is my property
Zone C is a block on the street which is centralized.
I am not using any motion or IVS capabilities of the cameras.
If I reduce the make time to 1 second or less to capture things like deer running across the lawn (not a necessity, but cool. The kids like to see them) then I will get alerts for every car that passes the house.
I have not attempted to use the "timers" function under the alerts tab. Could this be my answer? This software is so complete that I know I'm missing something. I don't think what I am trying to do can be that unique.
Thanks in advance for any assistance.
Dan