Joined

Sep 5, 2016
Messages

4,252
Reaction score

5,039
Location
Many folks on a budget tend to grab Chinese region cameras off of Amazon because, well they're less expensive, and some simply arent up to speed on the lack of firmware support and other issues. One of the most popular of these Chinese region models is the 4433C-A, a 4MP turret. The 4433C-A retails on Amazon for between $56- $65.
But Andy has a camera that I believe beats it for just about $15 more. The
IPC-T2431T-AS
. In this review I'll be comparing it against an Amazon purchased 4433C-A
Thanks to Andy
@EMPIRETECANDY
for providing the IPC-T2431T-AS in exchange for a fair and honest review.
The T2431T-AS can be purchased now here:
Amazon link
https://www.amazon.com/Loryta-IPC-T2431T-AS-Eyeball-Network-English/dp/B081Q38RPY
IPCT Store Link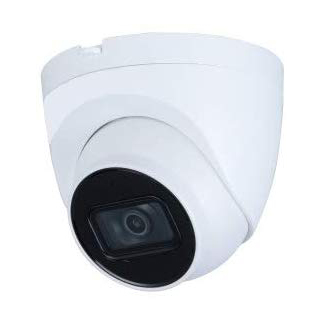 Dahua re-branded StarLight 4MP IP Camera, turret style.

store.ipcamtalk.com
Dahua Product Detail

IPC-T2431T-AS
4MP, 1/3" CMOS image sensor, low illuminance, high image definition
Outputs 4MP (2560 × 1440)@25/30 fps, Max. supports 4MP (2688 × 1520) @ 20 fps
H.265 codec, high compression rate, ultra-low bit rate
Built-in IR LED, max IR distance: 30 m
ROI, SMART H.264/H.265, flexible coding, applicable to various bandwidth and storage environments
Rotation mode, WDR, 3D DNR, HLC, BLC, digital watermarking, applicable to various monitoring scenes
Intelligent detection: Intrusion, tripwire
Abnormality detection: Motion detection, video tampering,no SD card, SD card full, SD card error, network disconnected, IP conflict, illegal access, voltage detection
Supports max. 256 GB Micro SD card, built-in Mic
12V DC/PoE power support
IP67 protection
No, its not a 5442 or a 5231 but it does just barely tick the box of 'Starlight" with a Min. Illumination of 0.008 Lux @ F1.6 , I was quite surprised how well the IPC-T2431T-AS performed with some typical driveway lights
for less than 1/2 the cost of one of the upper-end Starlights.
This isnt a camera to use in forced color with just moonlight, but with some typical house/driveway lights and or streetlights I was able to easily keep it in color, and IR mode produced a great image. For comparison, the 4433C-A min illumination specs show 0.01LuxF1.2 (color); 0.001Lux
F1.2
(black and white)
Is the T2431T-AS a better value for the budget conscious than the Chinese region 4433C-A? ....... You decide

(The 4433C-A model was purchased from
Amazon here)
So there are some similarities of course:
Both are 4MP 1/3' cmos sensors
Both have IVS
Both are Fixed lens (2,8 and 3.6)
Both have WDR
Both have Built-in Mic
Both have plastic bodies but were very easy to adjust
Note:
The T2431T-AS was delivered with a 2.8mm lens whereas the 4433C-A came with a 3.6mm. While not ideal, given the location it worked fine for this comparison
Differences:
The first difference you see right away (beyond the appearance of the face) is the mounting bracket and how they each come apart. While both were plastic bodies, the 4433C-A was more of a typical turret 3 piece construction which I find to be a PIA to work with, whereas the T2431T-AS was a cool 2 piece design with the camera and shroud all one piece. The T2431T-AS mounting plate was far easier to work with and simply snaps together.


A few other things that stood out:
On the 4433C-A I was not able to get any more than 25FPS even though it showed to be NTSC
On the T2431T-AS I was only able to get bitrate to 6144 max. The 4433C-A allowed for 8192 bitrate. I found that odd and its possible that its a firmware issue. Both were using default H.264H
The T2431T-AS was able to stay in color mode (using Auto D/N setting) overseeing my driveway with coach lights on all night, but the 4433C-A would quickly switch over to B&W/IR after sunset with the same exposure and D/N settings
Image Quality
I found the T2431T-AS clearly brighter and crisper in both day and nighttime comparisons with default settings. Both looked fine in bright sunshine (something we've not had much of this week), but of course with a 1/3" sensor neither was as bright as the 5231 or 5442 series.
Daytime Settings: Auto Exposure and Default settings
4433C-A

IPC-T2431T-AS

Nighttime settings- 1/30 Exposure, Gain 0-50, DNR50, B&W/IR
4433C-A

IPC-T2431T-AS

4433C-A

IPC-T2431T-AS

Last edited: