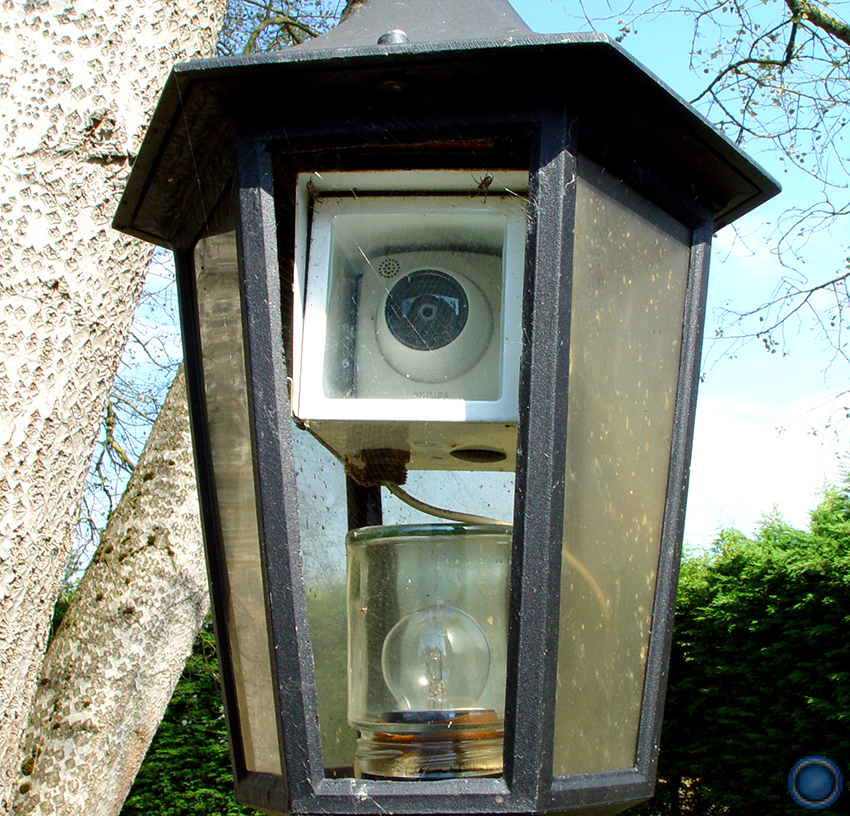 My old Philips cameras in their housings were small enough to fit inside my garden lanterns...
Hi all - and thank you for this great resource. I'm in the UK and about to upgrade an ancient analog POE system (Philips REO/Bosch Eazeo) before it completely disintegrates. It's staggering how far this technology has come since 2005 and I'm really looking forward to the luxury of pin-sharp video and remote camera control.
My system requirements are unconventional because:
a) Being old and housebound, my cameras are more a window to the world than a security system; so I'm big on video quality and not too concerned about the night vision performance (there have been no crimes in my rural community in the two decades I've been living here; and our cars are all parked inside the property behind big security gates);
b) Having been a Mac user for 30 years, I don't allow Windows or any of its plugins anywhere near me; and while
Blue Iris
is undoubtedly good software, I would prefer to access my system through the manufacturer's proprietary Mac Os software…and this preference seems to rule out at least 90% of the systems out there.
Based on the above and my weeks of review, forum and Youtube research, I'm leaning towards Dahua - if you guys can assure me that SmartPSS runs properly in OsX. Coincidentally, their UK distributor is based nearby, which might be useful. However, I will eagerly investigate any other suggestions. I have also been impressed by Hikvision but it looks like I would have to jump through hoops to get their software running on my Macs; and also by Youtube videos of GW Security and Montavue cameras but I don't think I can get hold of them over here. Anyway, I suspect that most of the good systems out there are OEM versions of the major known brands.
I also looked at Reolink POE systems since I have a standalone, totally wireless, solar-powered Reolink wi-fi camera out in my garden (backyard) and although not perfect, it works OK and their MacOs software is good. So I need to know what's wrong with their POE systems. One big drawback for me is the horrific transitions in their PTZ streams which disintegrate into a prolonged and unacceptable blur as the camera moves. Since I want at least one PTZ camera in what will probably be a 10-camera setup (9 outdoors), I'm looking for the cleanest PTZ transitions I can get sub-$1,000.
Hence I was attracted by Dahua's Predictive Focusing Algorithm -
Predictive Focus Algorithm (PFA)
- but haven't yet found out if it filters down to cameras in my price range.
Being a retired graphic designer, I hate (useless) digital zooms with a vengeance so I would be looking for most of my cameras to incorporate a top quality lens and good motorised optical zoom ranging from 4x to at least 10x. I assume that most come with some level of night vision.
I would be getting my system professionally installed and I wanted to consider the option of mixing-and-matching cameras from different manufacturers but assume that would make it impossible for me see all cameras from within the proprietary software. The installers I have spoken to have also advised me to stick to one brand throughout and I would be grateful for other people's opinions on that.
Part of the system, or perhaps a separate system, would be an access control system with a camera at my gates, duplex audio, a remote gate opener and 3/4 dedicated small monitors around the house. I haven't looked at many of the choices but if my camera manufacturer offers the right gear at the right price I will probably incorporate it into the main system - unless there are benefits to going rogue. I do want to be able to interact with this on my main TV set, maybe via Alexa or Google Assistant and voice commands or a wireless USB mouse.
I want to re-use some of the infrastructure built for my current system, notably the ducting laid in trenches around my garden. It would be nice to re-use my old POE ethernet cable too but it was a proprietary type (4-core twisted pair with RJ11 connectors) so will probably have to be pulled through with my new Cat6 cable attached to the end of it - unless you guys know different.
Finally (for now), I'm keen to continue using a couple of garden lanterns as housings for cameras. I was as pleased as punch when this idea worked - and it has kept working reliably for 15 years with the lanterns continuing to provide illumination too. I'm attaching a couple of photos because I'm not sure if modern behemoth cameras come small enough to fit. My old Philips/Bosch cameras only measure around 3 inches in all directions so they fit inside a housing which in turn fits inside the lantern. Do Dahua, or anyone, make cameras of this size which also offer optical zoom?
Sorry for rambling on. And thanks in advance for any advice.
Simon
(I thought I had embedded 3 photos but I can only see one. The others are in my media library.)
Last edited: